Assessing Your Thinning Hair - What I do with Clients
Ok, ladies, I'll start with a little background knowledge, you may or may not know:
Hair grows at an average rate of about a ½ inch per month or more if you are using shampoos for hair loss. While length is inevitable, how you retain your length all depends on how you take care of your hair.
Hair is made of Keratin - a protein - and it is a non-living structure. If your hair is processed with color, or permed, treated with texturizers, bleach or there is chronic use of curling irons or blow dryers, the inherent pH of your hair has changed. When that happens dehydration happens and that leads to a dry, fragile hair shaft.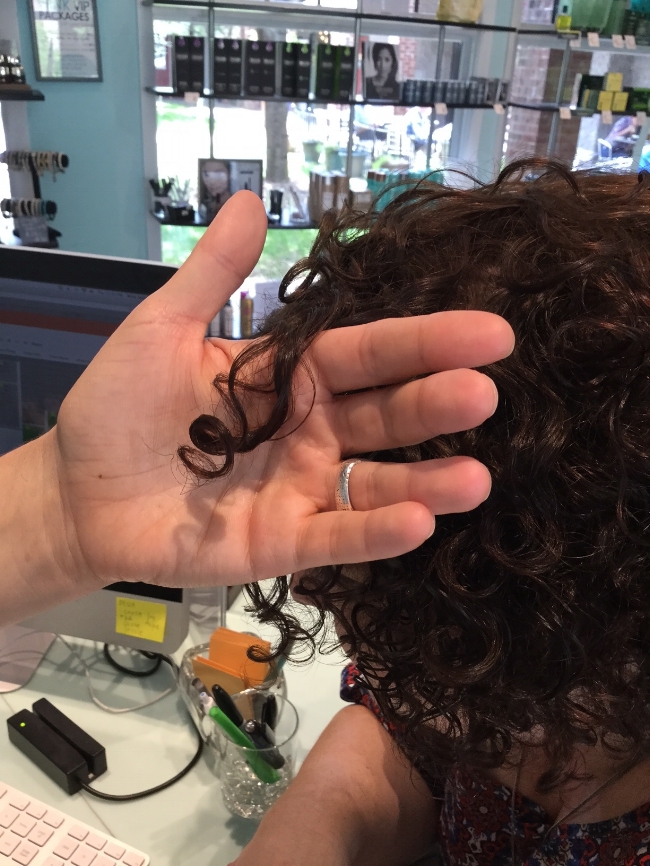 Your cuticle becomes very weakened in this state and daily styling on this type of fragile hair leads to breakage and the notorious split ends that we love to hate and love to complain about.
At the salon I always test the strength of a clients hair and give them tutorials about split ends, how they travel up the hair shaft and what the fragility factor is. You can easily spot your split ends by picking up the hair and assessing whether or not it is translucent.
Thinning hair already looks very weakened and "see-through" at the ends. In the salon, I like to see my clients for regular hair cuts 6 - 8 weeks max. The ends need oxygenation, meaning just trimming the ends enough to get the see through portions. 

Part of dealing with thinning hair and hair loss means paying attention to what you have and keeping it by taking care of the hair on your head. If you're looking for the products I've curated, the ones I use and need to get started, check out my shop.
XO,
Christine