Love Your Scalp | It's a Bigger Deal than you think
We focus so much on the hair we have on our heads, but less often do hairdressers talk about the unique needs of the scalp. Clients are often in the dark, BUT honestly …it's everything. You'd be really surprised to find what is lurking on that scalp of yours. Sometimes, with certain clients a proper scalp analysis will tell a story that offers some clues to understanding and solving the hair loss puzzle. If you have an itchy, irritated scalp, or if you have clogged follicles caused by that dreaded DHT (Dihydrotestosterone): it's time to give that scalp of yours some LOVE.
[caption id="" align="alignnone" width="493.0"]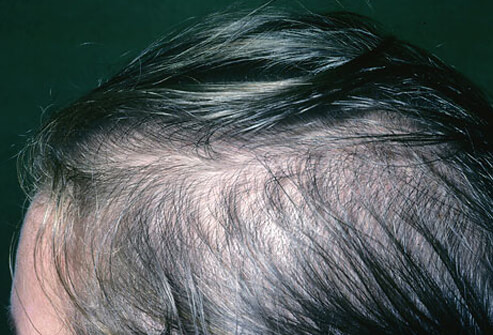 photo credit: HealthOn
The scalp is everything.
It's the source of wellness for your hair, hidden underneath your hair, AND also hidden underneath environmental pollutants, irritants, oil, product build up, etc. The scalp just wants to breathe, and allow circulation to feed the hair follicles. That's the scalp's job. It's not seeking its glamour shot, but it does need attention. Sadly, most people have a graveyard of products under the sink, so who knows what's lurking on the surface of your scalp. I am amazed at the number of clients who have a funky smell or an irritated scalp and they think that it's normal.
I personally do a scalp treatment once a week. My head feels so good and I know that doing it is an important part of my hair loss journey and mitigating further loss if possible.
The first step is to exfoliate the scalp. Without scalp exfoliation, it's much harder for new hairs to grow because where the hair follicle exits, the skin has become blocked, clogged, and the pH is generally very unfavorable for new hair growth.
[caption id="" align="alignnone" width="992.0"]
credit: McGraw-Hill publishing
Preparing the scalp means cleaning it, removing both the natural and unnatural substances that have built up there, which are both the cause and effect of hair loss.
Without the cleaning process, new hairs are less likely to appear because they literally have to push and squeeze their way out of the epidermis, and this makes it less likely to happen
My favorite product for this purpose is Rene Furterer Complexe 5 Regenerating Plant Extract. It's essential for a healthy scalp and beautiful hair. It strengthens from the root while deeply cleaning the scalp. It's a unique concentration of pure essential oils of orange and lavender. This scalp treatment purifies the scalp and increases microcirculation to reveal healthy and beautiful hair. It's easy to use and all you need is 5 minutes a week at home.
Your scalp will thank you.
XXOO